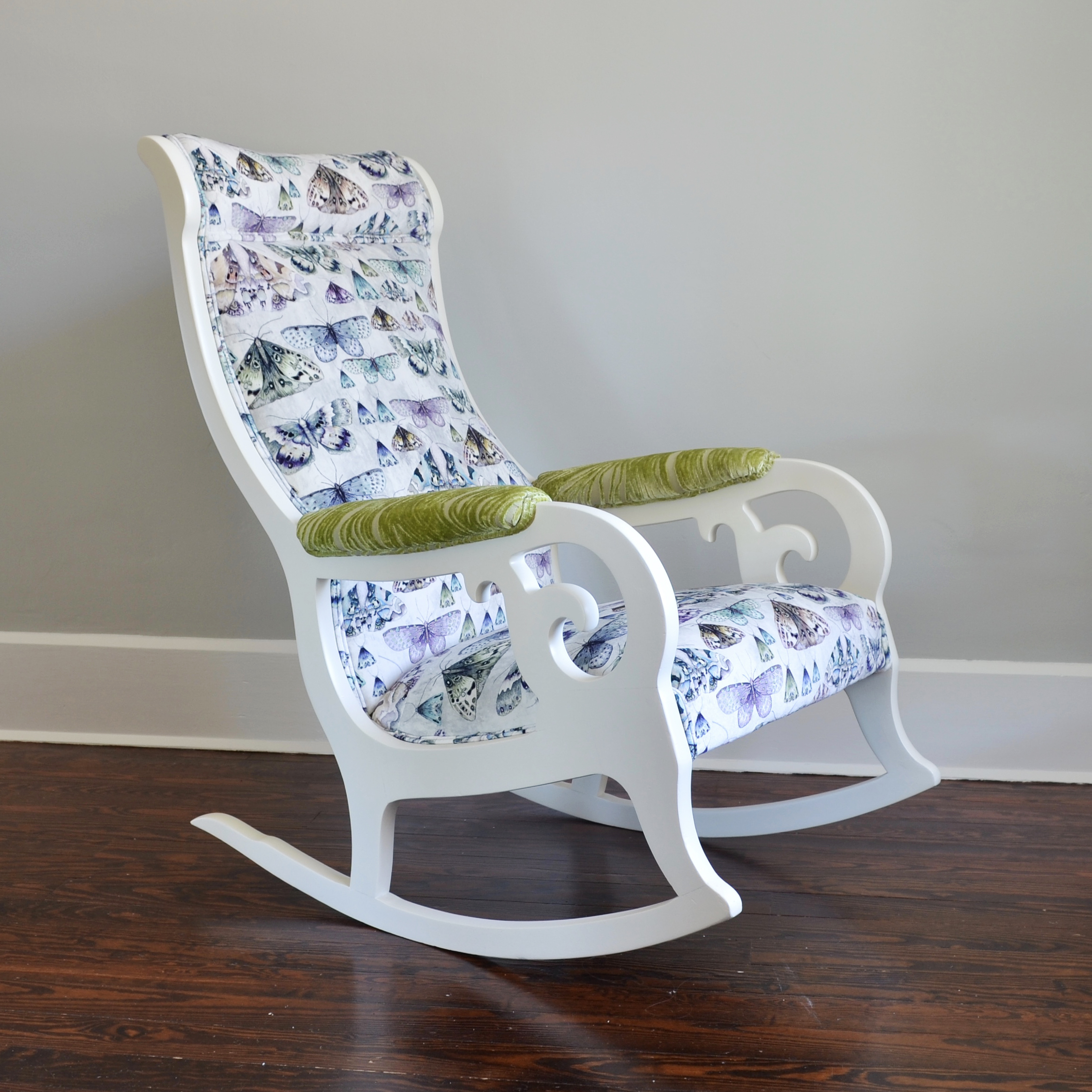 Velvet Moth Rocker
Soft designer velvet in a vivid butterfly pattern covers this vintage empire style rocking chair.
We completely remade this hardwood rocker by stripping it to the frame, painting it antique white (with a satin clearcoat), and building it back up with eight-way hand-tied coil springs, and horsehair and cotton stuffing. This method, using traditional techniques and natural materials (no foam), will ensure a long-lasting, comfortable, beautiful piece for your home.
The arm covers and back fabric feature a coordinating cut-velvet fabric in a lovely greenery color, suggesting a cocoon. The designer velvet features shades of vivid blue, green, purple, and earthy brown.
It can be used in a sophisticated nursery or anywhere comfort and beauty are important.
Chair measures 23" wide, 34" tall, and 38" back to front of blades. Seat depth is 19".
For shipping and other important info, please note our Sales Policy and Shopping FAQs.
sale