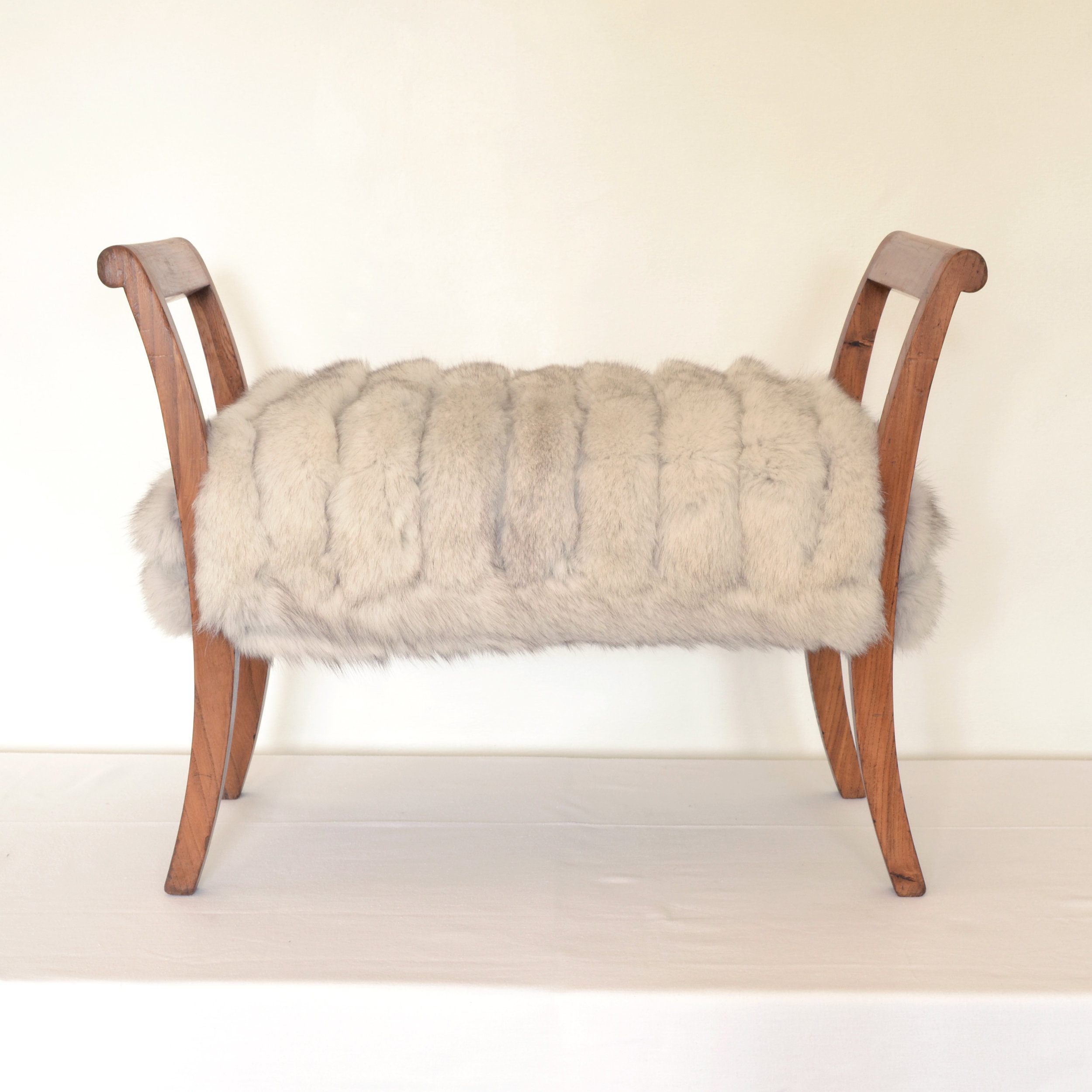 Fox Footstool
Antique walnut wood bench upholstered with genuine fox fur from a vintage coat. The frame was stripped, oiled and built back up with hand-tied coil springs and horsehair stuffing. No foam.
Great for feet, for a vanity or entry stool, or extra seating. Soft fur is in excellent condition.
Measures 27" long, 13" deep and 21" tall at wood rails. Seat height is 15".
Please be sure to note our Sales Policy and Shopping FAQs.
sold out