Antique Iron Industrial Coffee Table with Original Wood Top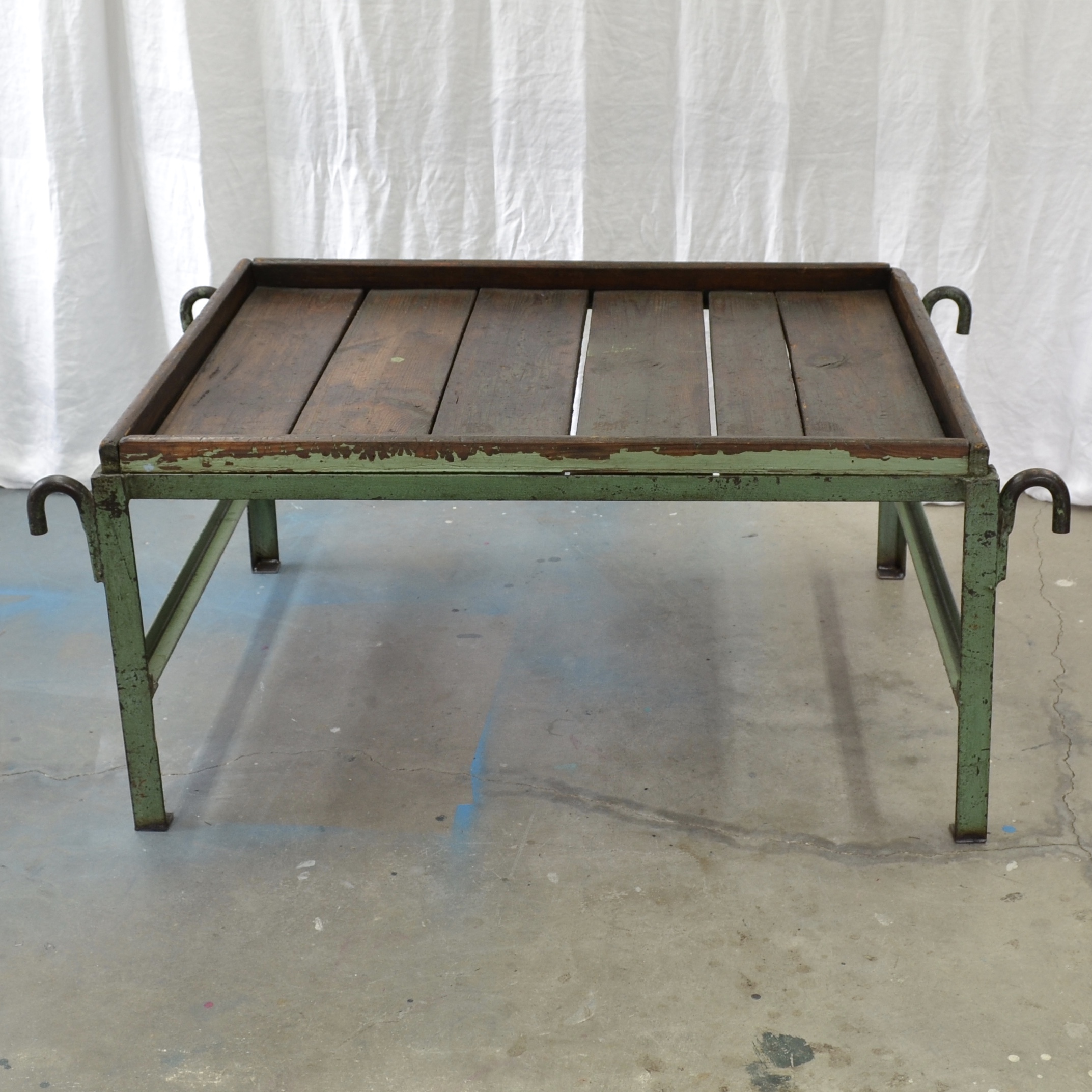 Antique Iron Industrial Coffee Table with Original Wood Top
Fabulous rustic industrial iron coffee table. Top level of a shelf stack, cut apart for repurposing! We kept the J hooks for architectural interest and cool factor. The finish is authentic on both the iron frame layered with green paint, and on the original pine shelves that sport the old green paint on the up side. Nice, chippy patina, gorgeous aging on the pine boards. The boards are removable if you want to put something else in there for a tabletop, but why would you?!
The height measurement includes the pine edge moldings, which you can remove. Table top is at about 16.5". factory shelf unit has fabulous green chipped paint patina. Super heavy. The old wood shelves are original and are pine boards almost an inch thick with a rounded lip all around each level.
40ʺW × 32ʺD × 18ʺH. The handles add 7" to the width at the top.
For shipping and other important information, please be sure to note our Sales Policy and Shopping FAQs.