Antique Iron French Window Shutter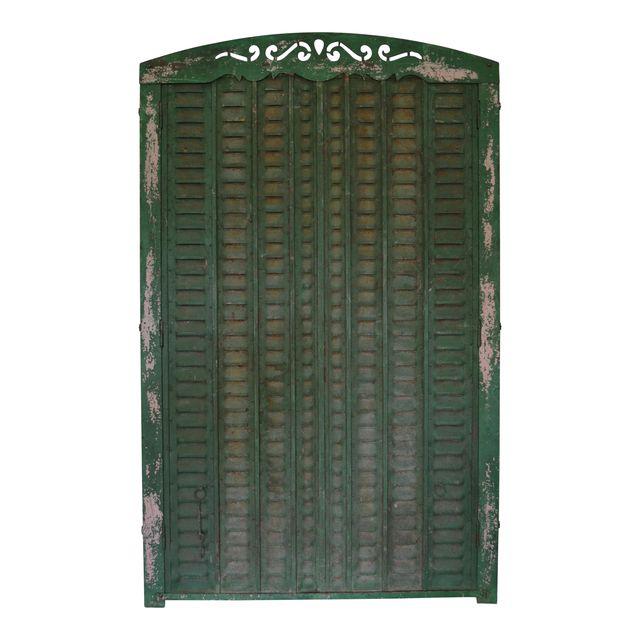 Antique Iron French Window Shutter
This exquisite, authentic, antique, green iron window shutter with its frame is completely functional. The sections, each with stationary louvers from top to bottom, open from the back on lift-off hinges. Lever catch secures them shut from the back, which would have been the inside when it was mounted on the outside of a window.
A little flaky paint (revealing pink underneath) and some rusty areas add to the immense appeal of this unique vintage iron architectural piece. We love that it evokes an old world feeling; we have seen this type all over Paris. Original vintage finish.
Measures 47.25ʺW × 1.5ʺD × 76ʺH
For shipping and other important information, please be sure to note our Sales Policy and Shopping FAQs.
sale