Adams Painted Antique French Caned Chaise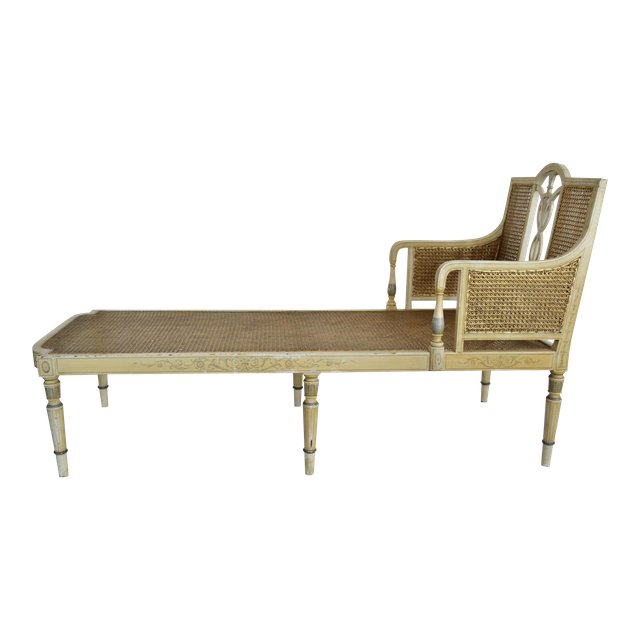 Adams Painted Antique French Caned Chaise
Featuring the original finish with original cane, this lovely paint decorated French revival chaise is from the early 1900's. The cane has a gold wash on it. Some breaks in the cane, but quite usable as is. Double-caned sides.
Detailed hand painting, in the style of the Adams brothers, gives it unprecedented charm. Curvy, open back splat. Obvious antique wear, to be expected. Shellac has yellowed. Chips in the finish.
24ʺW × 63ʺD × 37ʺH. Seat height is 15".
For shipping and other important information, please be sure to note our Sales Policy and Shopping FAQs.
sale